---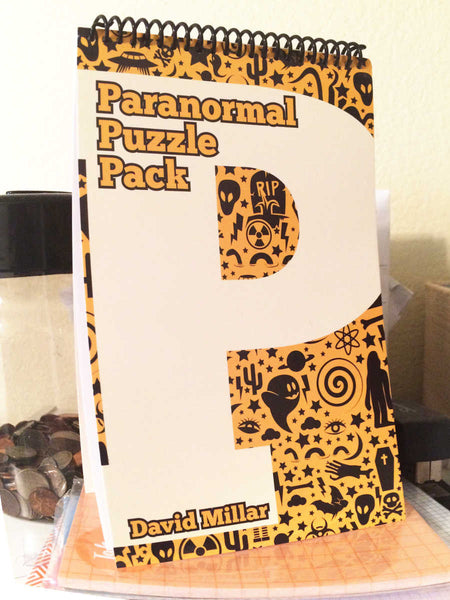 Paranormal Puzzle Pack is a 92-page puzzle book featuring a variety of logic puzzles themed after the paranormal subculture. Puzzle types feature combinations of contemporary types, variations on contemporary types, and brand new puzzle types, with themes ranging from ghosts and vampires to UFOs to bigfoot.
Featuring
68 Pages of Puzzles to keep puzzlers busy for days.
Tutorial and Warm-Up start each section so even beginners can have fun.
Spiral-Bound because the puzzles are hard enough without the book closing every five seconds.
Full Answer Key to confirm what a boss you are.